MATRIX SIM-SWITCHBOX - MSSB
QUALIGON's Matrix SIM SwitchBox MSSB features intelligent technologies to manage up to 32 SIM cards and up to 4 modems or handsets simultaneously on the size of a DIN A5 page (15 x 22 cm). 
The complete control is done via USB or an REST API using a network connection in LAN mode.
Based on its master / slave architecture with up to 8 modules, each containing up to 4 SIMs, this con"guration offers the highest grade of #exibility. Select according to your needs between the versions:
MSSB 4×1 multiplexing 4 SIMs to 1 device,
MSSB 8×4 multiplexing 8 SIMs to 4 devices,
MSSB 16×2 multiplexing 16 SIMs to 2 devices and
MSSB 32×1 multiplexing 32 SIMs to 1 device,.

All MSSB can be ordered for LOCAL or LAN setup. For local or direct access you can can control MSSB via the USB interface. In remote setups, you can control the MSSB device also via LAN and use the graphical user interface or HTTP commands to select the SIMs. MSSB 4×1 can be controlled via bluetooth for easier usage
Matrix SIM Switchbox adapts perfectly to your test automation processes. Our system is tested with Headspin, Perfecto/Perforce and Digital.AI environments. 
The REST API enables you to control the MSSB systems with HTTP commands. The control unit constantly monitors the status of assigned SIM and devices and offers collision prevention and XML-return values.
request an online demonstration
Please contact with us via email or phone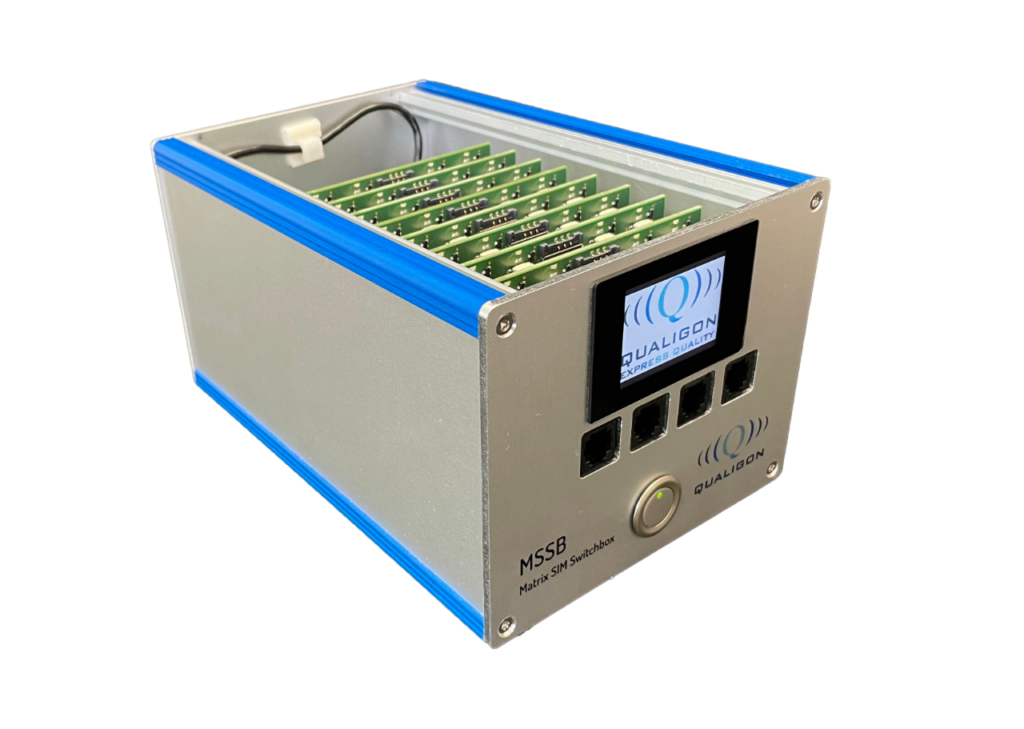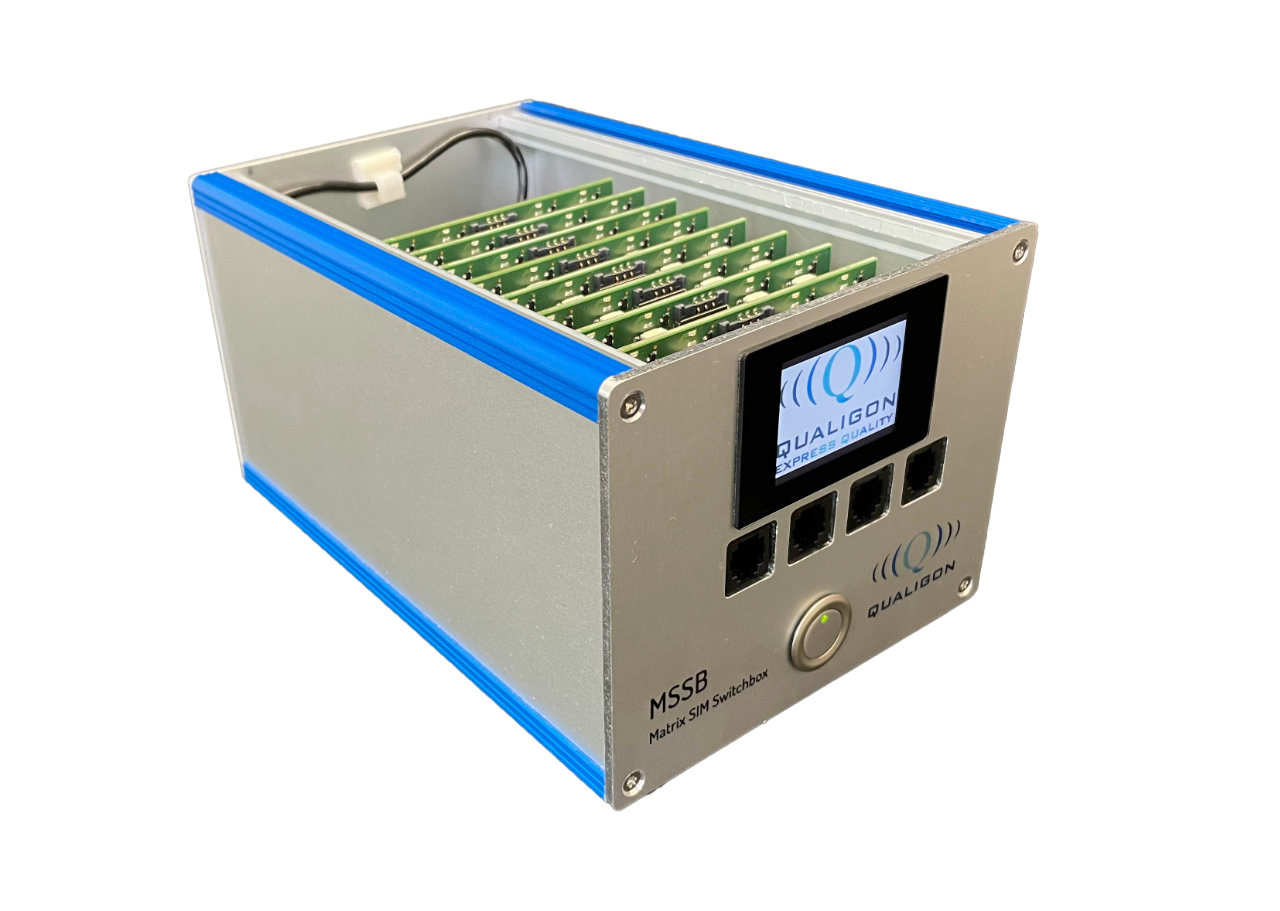 Matrix SIM Switchbox (MSSB) Admin is our web-based panel to to control the Matrix SIM Switchbox. You can assign the SIMs in a graphical user interface (GUI) to the installed mobile devices. MSSB Admin supports you also in loading the SIMs and setting user-friendly names for daily usage:
MSSB Admin offers host based control of MSSB systems
Software interface provides external control of all MSSB functionalities and key features
User friendly and cost-effective integration in existing systems